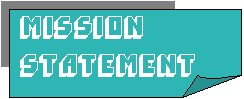 We will strive to be the best in our business; we will offer quality and value to our customers; we will provide products that are safe, economical, and environmentally sound; we will strive to meet the highest standards of integrity.
We will be successful by perfecting our processes and learning to consistently exceed customer expectations.
We Will:
• Attain growth through Innovation and Excellence.
• Constantly seek to understand and fulfill our customer's needs.
• Deliver products on time and strive to maintain a high level of after sales support.
• Provide a respectful work environment.
• Promote teamwork, accomplishment and self-respect.
• Practice candor, openness and honesty.
• Conserve natural resources, operate our facilities safely, minimize the environmental impact of our activities and promote sustainability.